NETWORK NOW CONNECTS YOU WITH MASTERS IN MUSIC BUSINESS


A&R

•

Artist Manager

•

Producer

•

Talent Agent

•

Talent Buyers
Unsigned Only is introducing a brand new promotion called Network Now, accepting entries from March 30 to April 11, 2022. The goal is to connect one really talented artist with an All-Star team of established music professionals who have a proven track record of success in the industry.
This is one of the best prize packages Unsigned Only has ever put together since launching over 10 years ago. Connecting with such high-profile executives like these is an unprecedented and once-in-a-lifetime opportunity.
---



Meet The Network Now Mentors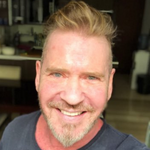 Steve Lillywhite | Producer

Since he began his career in 1977, Lillywhite has been credited on over 500 records, and has collaborated with a variety of musicians including new wave acts XTC, Big Country, Siouxsie, and the Banshees, Simple Minds, the Psychedelic Furs, Toyah, David Byrne, Talking Heads, and Kirsty MacColl, as well as U2, the Rolling Stones, The Pogues, Blue October, Steel Pulse, Peter Gabriel, Morrissey, The Killers, Dave Matthews Band, Phish, Counting Crows and Joan Armatrading. He has won six Grammy Awards, including Producer of the Year, Non-Classical in 2006. In 2012, he was made a Commander of the Order of The British Empire (CBE) for his contributions to music.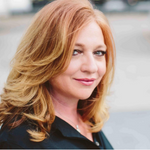 Lee Anne Callahan-Longo | Artist Manager

For over 10 years, Callahan-Longo served as Executive Vice President and General Manager of Beyoncé's Parkwood Entertainment. Callahan-Longo grew Parkwood Entertainment into its #2 ranking on the Fast Company Top 10 Most Innovative Companies List, received an Emmy nomination as executive producer of the HBO film "Beyoncé & Jay Z: On The Run," and was included in Billboard Magazine's annual list of The Top 50 Women in Music in 2014 and 2015. Since leaving Parkwood Entertainment, Lee Anne worked as a Partner at Maverick Entertainment to manage artists like Ricky Martin and continues to scout unsigned talent for future management possibilities.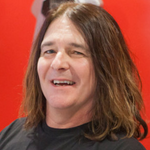 David Silbaugh | Talent Buyer, Summerfest

Silbaugh is the Talent Buyer, Production Supervisor, and Entertainment Relations representative for Summerfest, which is an annual music festival held in downtown Milwaukee, Wisconsin. Summerfest attracts approximately 800,000 people each year, promoting itself as "The World's Largest Music Festival", a title certified by Guinness World Records. This year's festival line-up includes artists like Justin Bieber, Jason Aldean, Machine Gun Kelly, Halsey, Rod Stewart, Cheap Trick, and more.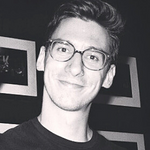 Gastón Leone | Talent Buyer, Goldenvoice

Leone is a Talent Buyer for Goldenvoice, a subsidiary of AEG Presents, which produces some of the most prominent music festivals in the world including Coachella and Stagecoach. Festival artists have included Kanye West, Lil Baby, Billie Eilish, Arcade Fire, Radiohead, Dr. Dre, The Black Keys, Snoop Dogg, The Red Hot Chili Peppers, AC/DC, Guns N' Roses, Harry Styles, The Weeknd, Beyoncé, Eminem, and many more.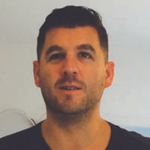 James Whitting | Partner, Talent Agent, Paradigm Talent Agency

Whitting is a Partner for Paradigm Talent Agency, a global talent agency representing a diverse and dynamic roster of artists and content creators working across live music, television, motion pictures, theatre, digital, book publishing, content finance, and brand partnerships. Paradigm's music clients include Coldplay, Dave Mathews Band, Bon Iver, Tiffany Young, Halsey, Ed Sheeran, Jason Mraz, The Lumineers, Desiigner, FINNEAS, Lewis Capaldi, Old Dominion, Tanya Tucker, Vance Joy, and many more.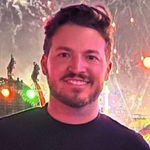 Michael Parker | Director of A&R, Atlantic Records

Atlantic Records is an American major record label founded in October 1947 by Ahmet Ertegun and Herb Abramson. It has become one of the most influential labels in the music industry with an A&R approach that made the label both the industry market-share leader and the No. 1 label on the Billboard 200 in 2019. The artist roster includes legacy acts like Aretha Franklin, The Rolling Stones, Ray Charles, Bee Gees, Peter Gabriel, Crosby, Stills, Nash & Young, and Led Zeppelin, to current stars like Ed Sheeran, Kehlani, Lil Uzi Vert, Bruno Mars, Lizzo, Kevin Gates, Cardi B, Kelly Clarkson, and Coldplay.


---
All styles and genres of music are eligible for consideration. You are welcome to enter new songs or songs already entered into the competition. Each mentorship will consist of a phone call and/or an online meeting with each mentor where the winner can receive advice, feedback, and guidance on their music and career.
Additionally, every song entered into this promotion will also be included in the overall 2022 Unsigned Only Music Competition.
What are you waiting for? Let Unsigned Only help you get connected with people that can make a difference in your musical journey.